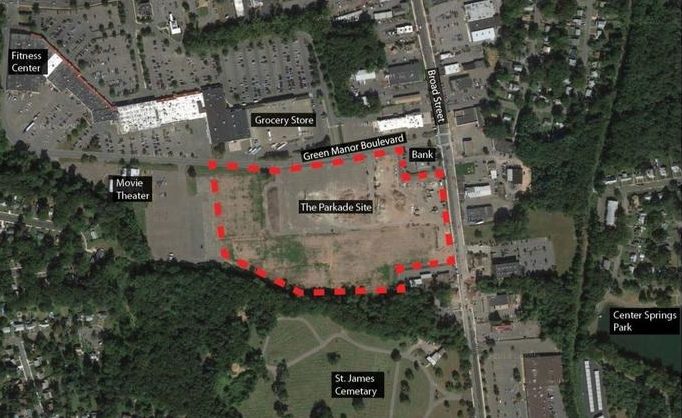 février 25, 2016

Broad St. to offer health and wellness district

Article by: Kym Soper, Journal Inquirer

Direct Link: http://www.journalinquirer.com/page_one/broad-st-to-offer-health-and-wellness-district/article_eb82dbce-dbdd-11e5-bed5-8b938d48a9c8.html

MANCHESTER — The Broad Street master developer is talking to two builders: an international company that specializes in "health care villages," and a New Jersey firm whose managing partner worked on a massive Stamford development project.

Max Reim, co-managing partner and principal of Montreal-based LiveWorkLearnPlay, said Friday that his company has received several letters of interest from firms wanting to partner in creating a health and wellness district on the site of the former Broad Street section of the Parkade.

It's talking with two of the corporations, he said — Chicago-based Navigant Consulting Inc. and Park Stone Management of Jersey City, New Jersey.

Town officials recently released five letters of interest LWLP received from companies interested in developing the 18-acre town-owned parcel.

Besides Navigant and Park Stone, letters were received from: Hammond Hanlon Camp LLC, also known as H2C, of New York; the Houston-based Patrinely Group; and local nonprofit, Hartford-based Corporation for Independent Living, or CIL, which develops housing for physically and mentally disabled residents.

Reim says he has heard from two other companies interested in playing a role, as well as the University of Connecticut. All have experience in financing, renovating, constructing, or managing a health care facility, or housing.

While the other companies may be part of the eventual development, Navigant is poised to stake a major role.

"The next step is for us to finalize our deals with some of the firms to create that partnership," Reim said, adding that Navigant is the fourth largest such firm in the country. It has offices in 20 states, including Connecticut, and international outlets in Ontario, London, Zurich, Dubai, Hong Kong, and Bejing. "It's very important for us to bring them on to create a world-class, health care village."

Park Stone Management, meanwhile, is a real estate management firm that specializes in mixed-use development with a number of projects in New Jersey, New York, and Connecticut. It would primarily participate as a principal investment company on the housing end, Reim said.

LWLP has worked with both firms in the past, he said.

The town's Board of Directors this month granted LWLP exclusive rights to develop the vacant parcel that was formerly the site of a blighted strip mall. The company now has two years to secure tenants, builders, financing, and permits required for construction on the site, at its own expense.

Once directors and the town's Redevelopment Agency approve a proposed design, a negotiated sale price would be hammered out based on the land's value and the plans brought forward.

LWLP previously had been advising the town, conducting surveys and exploring the market to see what would best fit in that area. A mixed-use development centered on health care with access to Center Springs Park, Main Street, and Manchester Memorial Hospital to the east was the chosen direction.

The town is now finalizing an agreement to purchase an Asian restaurant across from the vacant parcel with plans to create a west entrance to the park, using funds from the 2009, $8 million referendum to redevelop Broad Street. About $2 million remains from that bond.

Focus on health businesses

Meanwhile, LWLP is working on plans with prospective developers.

Reim says he's "thrilled that Navigant is going to be our main company."

Specifically, it will have the role of bringing in local, national, or international health and wellness institutions, Reim said, adding that Navigant has more "relationships" in that field than any other company interested.

Incorporated in 1996 in Delaware, Navigant is a publicly traded company, according to its website and its Securities and Exchange Commission filing.

Navigant primarily serves clients in the health care, energy, and financial services industries and focuses on transformational change and assisting with significant regulatory or legal pressures.

According to its most recently available SEC filing, stock prices for the company dipped slightly from 2014 to 2015, from a high of $19.41 to $17.95 and a low of $16.55 to $15.99, from the first quarter to the end of the year.

As of Feb. 8, there were 170 shareholders of common stock, with 47,561,796 shares issued. In December the company reported an annual net income of $60.3 million.

Not as much information is available on Park Stone, however, as it isn't publicly traded or a nonprofit.

"They're very small and private, purposely because they don't want to be in the limelight," Reim said.

Jonathan Feifer, Park Stone's managing partner, was formerly with Stamford-based Building and Land Technology, one of the largest office landlords in the state, Reim said.

Feifer was involved in the 82-acre, $3 billion Harbor Point redevelopment, which transformed a full mile of Stamford waterfront into mixed retail, residential, and commercial properties, using tax deferments to help finance the project under Gov. Dannel P. Malloy's former mayoral administration.

Tax breaks likely to be sought

Manchester Mayor Jay Moran said he expects Broad Street developers to also seek tax breaks.

"For many of these companies it seems to be par for course, and we'll be open to the conversation," Moran said, adding that businesses and developers often pit towns and states against each other as they look to build.

Moran said that while more research is needed, he was encouraged by the number and quality of companies showing an interest.

"One of the reasons we hired LiveWorkLearnPlay is because they're so successful in their projects," Moran said, adding: "I have a lot of faith in Max Reim and the company. I feel very confident in them, from Day 1."

Reim said the Broad Street project would create a sustainable district with a carbon-neutral footprint "to make it a model health and wellness district in Connecticut."

The "mixed-use district will be one of healthiest in New England, whether you're living, working, or recreating there, that will be the concept," he said.