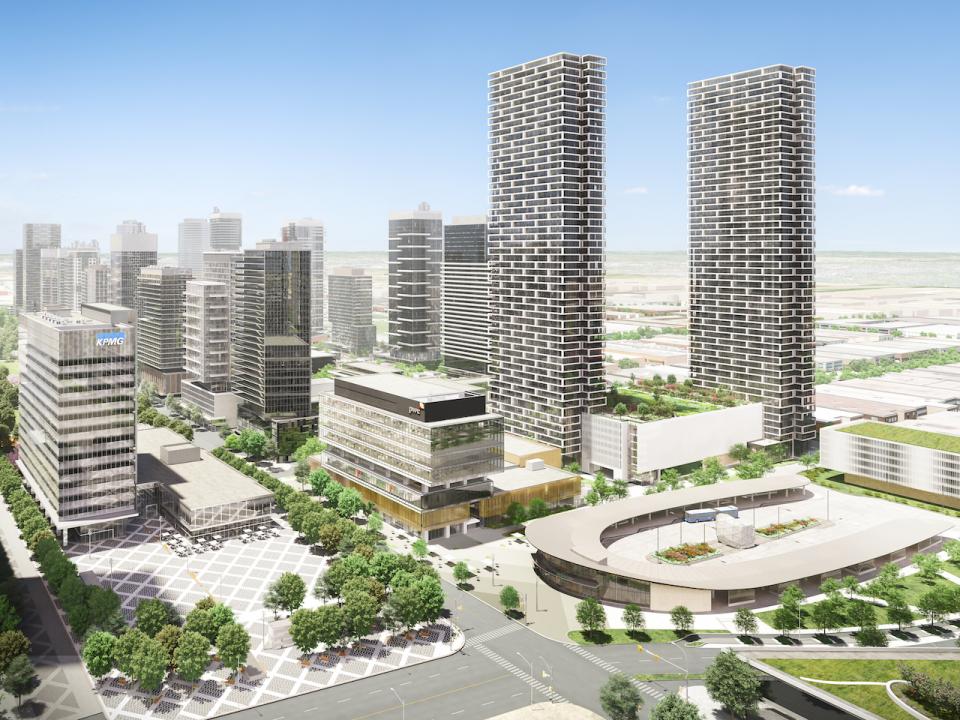 septembre 14, 2014

International firm hired to steer growth in Vaughan's future downtown

Article by: Adam Martin-Robbins, York-Region.com

Direct Link: https://www.yorkregion.com/news-story/4863138-international-firm-hired-to-steer-growth-in-vaughan-s-future-downtown/

The city has hired a firm to lead the next phase of development in Vaughan's future downtown core.

Live Work Learn Play (LWLP) has been hired to serve as a development facilitator to oversee growth, investment and "place making" in the Vaughan Metropolitan Centre (VMC), located in the Jane Street and Hwy. 7 area, according to a city news release.

LWLP is an international real estate development and advisory firm with experience in public outreach and consensus-building initiatives for large-scale developments.

The firm is charged with developing an updated implementation plan that will include extensive consultation with stakeholders.

It will also work to advance options and determine the financial implications for future city projects that may require public-private partnerships.

The firm was selected through a public, request for proposal and interview process, according to the city.

Vaughan's emerging downtown has begun taking shape with construction underway on the VMC subway station, the EXPO City condo towers and the KPMG office development.

There are also more than 20 city-initiated projects in the works, including the VMC secondary plan, Black Creek renewal project, a public parking strategy and the VMC open space master plan.

The VMC is expected to house about 1.5-million-square-feet of office space, 750,000-square-feet of retail space and a minimum of 12,000 residential with a potential population of 25,000 people and 11,000 jobs.