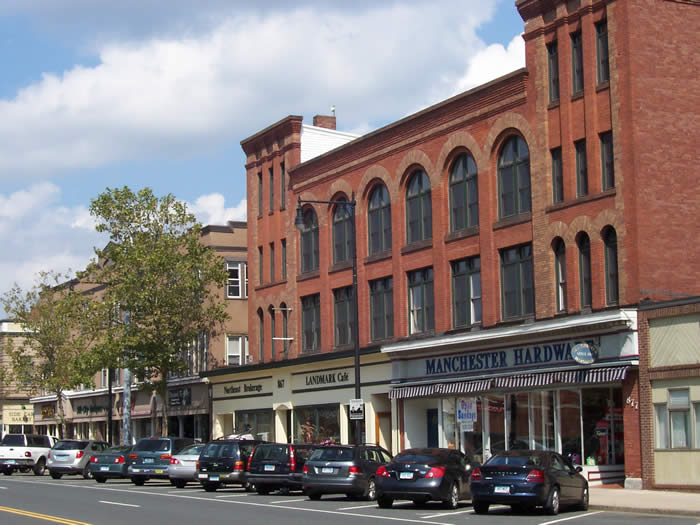 novembre 20, 2013

Only One Developer Responds To Manchester Parkade Request

Article by: Jesse Leavenworth, Hartford Courant

Direct Link: http://articles.courant.com/2013-11-20/community/hc-manchester-athletic-complex-1121-20131120_1_mayor-leo-diana-indoor-athletic-facility-cheri-pelletier

MANCHESTER — A request seeking developers' interest in the town-owned side of the Manchester Parkade garnered only one response, but the development team that did answer includes firms with significant experience.

The deadline to reply was Friday. Approximately 15 developers received the request, which sought details about their companies and project portfolios.
The team that responded includes Montreal-based Live Work Learn Play (www.lwlp.com), the city of New Haven's preferred developer in the planned $300 million-plus redevelopment of the New Haven Colisseum. The team also includes Newman Architects of New Haven, which also is involved in the proposed colisseum project, along with Fuss & O'Neill Inc., a Manchester-based engineering and planning firm, according to Mark Pellegrini, the town's director of neighborhood services and economic development.
The redevelopment agency, which meets Thursday,will decide whether to interview the team and check their references and then whether to engage them as a partner in developing the vacant land in the Broad Street commercial district.
RDA Chairman Tim Devanney said Wednesday that he was disappointed in the single response. Devanney said he worried that the board of directors' push to include a specific kind of development in the request for qualifications was disconcerting to developers.
The RDA's plan for the Broad Street commercial district calls for a mix of housing, retail and civic uses. But the board of directors has focused on investigating an indoor athletic facility on the site, which formerly housed a blighted shopping center. Several directors reiterated their interest in such a facility at the board's meeting Tuesday night.
Mayor Leo Diana and board minority leader Cheri Pelletier said Wednesday that the board wants the idea of a sports complex thoroughly vetted. Pelletier, Diana and other board members have said residents have consistently opposed housing on the site. An athletic facility, supporters say, would provide space for school sports, and the facility also would host community events, such as high school graduation.
The board and the redevelopment agency may be sending mixed messages, causing trepidation among developers, Pelletier acknowledged. Developers also may be put off by long-stalled negotiations between the town and the owner of land adjacent to the town's 18-acre parcel, she said. Town leaders have agreed to pursue an eminent domain purchase of the land if no agreement can be reached with the owner, Leon Charney, who also owns the active side of the Parkade off West Middle Turnpke.
In any case, Pelletier said, there are companies that specialize in developing indoor athletic facilities, and board members want to know whether such a development — not subsidized by taxpayers — is feasible. Directors, she and other members said, want the town to send a request for proposals that focuses on an athletic complex, not as a secondary issue in a general request.
« We have to turn this rock over, » Pelletier said. « To just not do that is a lack of due diligence. »
Pelletier and Devanney agreed that the market will determine whether such a facility would be financially feasible. A marketing study, Devanney said, is key to any development on the site.
Pellegrini said he canvassed developers who did not respond to the request for qualifications. Their reasons for not answering included being over-extended with other projects and worries about the current economy, he said. None mentioned the inclusion of experience developing an athletic facility, he said.