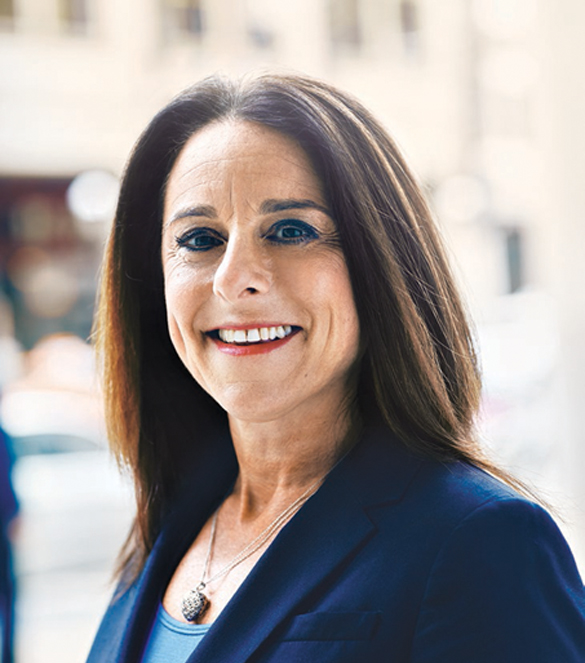 mai 30, 2017

Think articling is the gold standard? Think again

Posted at 15:23h

in

marni

Article by: Precedent

Direct link: http://lawandstyle.ca/career/sponsored-content-think-articling-is-the-gold-standard-think-again/

It's been three years since the Law Practice Program (LPP), a new path to licensing offered at Ryerson University, accepted its first cohort of candidates. And yet, there are still doubters who think the program is, and always will be, worse than articling. To those skeptics, Marni Dicker, executive vice-president and general counsel at Infrastructure
Ontario, has one message: "You're dead wrong."

Dicker, who oversees a team of 50 lawyers and law clerks, is in a position to know. Each year, she serves as an LPP mentor, shepherding candidates through the four months of online practical training that make up the first half of the program. Under her guidance, they work through mock files in seven practice areas, from corporate to family. Dicker also, each year, hires an LPP candidate for the four-month work placement that follows their hands-on training. We sat down with Dicker to find out what makes the program a success.
---
Many lawyers see articling as the gold standard in legal training. That's in part because students, when they have questions, can pop down the hall and access seasoned partners. How can the LPP compete with that?
First of all, that's a myth about articling. Most students go to associates with problems. They're almost always a few steps removed from senior counsel.
That's not the case with the LPP. Over the course of the online training portion of the program, candidates have direct contact with a mentor — like me — who is always a senior lawyer. Mentors spend at least seven hours a week connecting with candidates about their work.
The bulk of that training has candidates carry mock files. How effective is that?
Candidates do tough work. In the corporate law module, for instance, they write a shareholder's agreement from scratch. Articling students would never get an opportunity to do that. Not a chance. I always joke that, at best, they might get to photocopy one.
When you hire LPP candidates for work placements, how do they perform?
On day one, they can pick up a file and run with it. They're so confident. When I tell them we need to do a real-estate closing, they know exactly what to do.
Have you hired any candidates back?
Absolutely. Each year, I take on one LPP candidate and one articling student. And in the past two years, I have hired back my Ryerson candidate, but not my articling student.
What do you hope for the future of the LPP?
This program must remain. I know some people think the program is second-tier, and that it's only for students who can't get articling jobs. But that's just not true. The students are exceptionally smart.
Any final thoughts?
I'll add one last thing. I've spent years building an impeccable professional reputation. Does anyone think I would ever attach my name to something second-tier? I'd never do that.