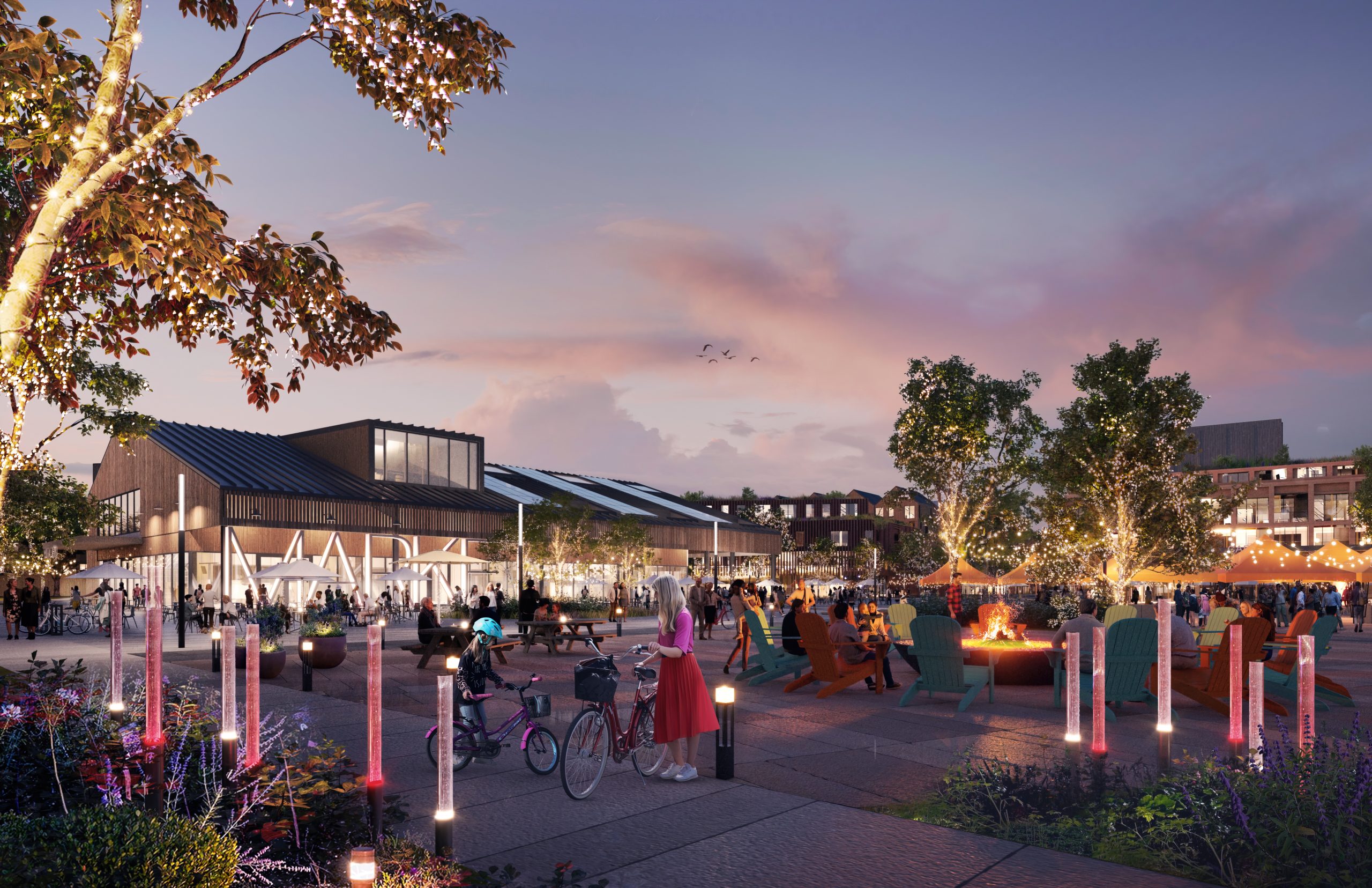 octobre 11, 2022

'This is unique and transformational': Collingwood council endorses MZO for $2-billion Poplar Wellness Village

Source: Simcoe.com / Collingwood Connection

Project: The Poplar Regional Health & Wellness Village, Collingwood, ON

Live Work Learn Play is working with a private landowner to co-master develop, envision and deliver a complete health & wellness community on 130 acres of vacant land in the heart of Simcoe County in Collingwood, Ontario, Canada.

Direct link: https://www.simcoe.com/news-story/10695749–this-is-unique-and-transformational-collingwood-council-endorses-mzo-for-2-billion-poplar-wellness-village/
Village expected to create more than 20,000 jobs
More than 130 acres of land that has been vacant for decades could soon have new life.
At its Aug. 18 meeting, council endorsed in principle requesting a minister's zoning order (MZO) for the Poplar Wellness Village, a $2-billion project proposed for Collingwood's east end.
The MZO will allow the property to be rezoned from industrial to mixed use, and will allow the minister of municipal affairs and housing to bypass local planning approvals in hopes of accelerating the development.
The project, a partnership between DiPoce Management and Live Work Learn Play, will include a health and wellness village, knowledge-based businesses and 2,200 attainable-housing units.
"This is an opportunity that is unique, broad in scope and transformational," said Mayor Keith Hull.
As part of its endorsement, council had several conditions, including 10 per cent of the housing stock being attainable and 645,000 square feet of the employment lands being in the form of office, institutional and light industrial uses.
The developer will also convey 30 acres of land for a potential site for a new hospital.
Council also asked that the mayor, deputy mayor and town solicitor, as well as developer representatives, meet with provincial representatives to discuss the MZO. If the project does not proceed, or the land is put up for sale, the MZO will be revoked.
"I like the vision. I think our community likes the vision," said Coun. Kathy Jeffery.
The village is proposed to boast several districts, including a regional health hub, market district, aging-in-place district, eco-wellness district, and centre for excellence in sports medicine district.
It's anticipated the project will provide 16,000 construction jobs, and between 3,500 and 6,500 "high-paying knowledge-based jobs."
"Council by their vote have put in place a critical pillar in the development of our soon-to-be-complete community," said former Collingwood mayor Terry Geddes, who is part of the development team. "Collingwood has had a need for enhanced health care and workforce housing. The Poplar Village will deliver these."
The developers held public information sessions on the project to get ideas from the community.
Once the MZO rezoning is fully approved by the province and gets through the town's planning process, the developers are hopeful to break ground 12 to 36 months after.