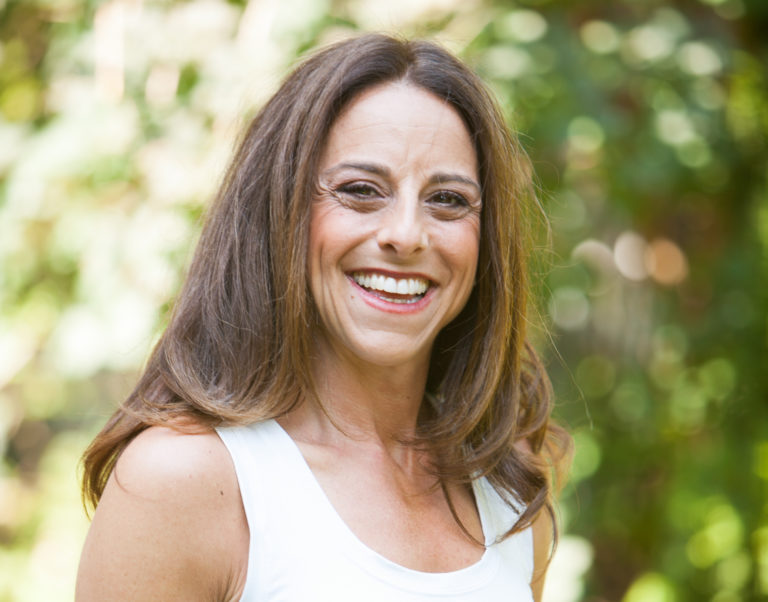 novembre 16, 2016

Woman of the Week: Marni Dicker, VP Infrastructure Ontario

Posted at 10:20h

in

marni

Article by: Katherine DeClerq, Womens Post

Direct link: https://www.womenspost.ca/woman-of-the-week-marni-dicker-vp-infrastructure-ontario/

Marni Dicker truly believes women can have it all, even if they work in a male-dominated industry like infrastructure.

The bulk of Dicker's career has been in "a man's world, with a hard hat on and steel toe boots." A self-described "energizer-bunny", she works full-time for Infrastructure Ontario (IO), chairs Women Build with Habitat for Humanity, is a distinguished visiting scholar at Ryerson University, is a mentor for the Women's Executive Network, an executive sponsor of Women IO, and chair of IO Gives Back. All the while, she makes time to go to every single one of her sons' football games.

"You don't have to be ashamed to be a mother," she says. "I almost over do it because I'm trying to lead by example. I have a young team with little kids. I want them to know it's okay to go to your kid's play at 11 a.m., because you don't get those days back, and I get a better productivity from my team. Nothing is suffering. Work is getting done and family appreciates it."

As Executive Vice President, General Counsel, and Corporate Secretary at Infrastructure Ontario, Dicker has a wide portfolio. She oversees six different departments — legal, procurement, strategy, communications, record management, and insurance — all the while being responsible for corporate governance. Essentially, there isn't a file Dicker isn't involved in.

Infrastructure Ontario is responsible for all major construction projects in the province, including the Eglinton Crosstown, which is part of a 12-plus billion dollar transit plan for the region. "That was my deal and transaction, putting the deal into market, procuring a partner who would be ultimately delivering the project." she said.

The other big project she was involved in was the venues for the Pan Am Games, including the athletes village, which is currently being converted into a multi–use community.  For Dicker, the most exciting part of her work with the Pan Am Games was that they weren't just creating a venue for a singular event; they were actually making a difference in people's lives. "We aren't only building infrastructure, we are building communities."

Before joining the ranks at Infrastructure Ontario, Dicker spent 16 years with the SNC-Lavalin. She was recommended by a friend, and despite the fact that she didn't know anything about engineering, construction, or real estate at the time, SNC-Lavalin recognized her capabilities and hired her anyway. They said they wanted someone smart and eager to learn — and that was Dicker in a nutshell.

She thrived in that environment, embracing every challenge. Twenty years later, she is one of the leading experts in infrastructure development and corporate counsel, something she would have been unable to claim if she hadn't taken the extreme risk to leave her job in litigation for something completely out of her comfort zone.

Dicker's heart and passion for the industry is revealed when she speaks of this difficult transition. She went from being a litigation lawyer to a businesswoman, but every new step has given her skills that make her incredibly successful in her field. As she says, she uses her legal training to provide excellent business leadership.

This dedication to the field  is noticeable when she speaks. She talks a mile-a-minute, exuding excitement over seemingly-small details of a project. You can tell she thrives under pressure and doesn't back down from a challenge.

Dicker is very aware of how male-dominated her industry is, but acknowledges it's changing, albeit slowly. "What I think we need is more examples of women who have been successful in those fields and we women need to actively mentor young women and take them under our wings to show them the ropes, because if we don't they will be left behind."

And that's what Dicker is trying to do with Women IO and the Women's Executive Network. She wants to be a mentor for other women seeking senior leadership and guidance. Some of the big topics during networking sessions include work-life balance and how to grow your career.

"We need to go out and show them [women] that working in the infrastructure world is no different than the female-dominated industry of nursing. If they see more women in the industry, it will incite them to joint the ranks of architecture or project finance."

Dicker's biggest strength is her ability to do it all, something she says is only possible "because I'm crazy." She is one of those people who goes to the gym at 5:30 a.m., works hard throughout the day, and then still finds time to give back to the community. "I'm not happy sitting down, because I feel like I have so much to do and I have so much to offer, whether it's personal to my family, professionally in the workplace, or in a volunteer capacity. It's really gratifying to me."

Dicker admits that this industry has made her a stronger person, but counters that it doesn't mean you have to give up your femininity. And that's something she hopes all women can begin to understand.

Last year, Dicker was recognized as one of Canada's 100 most powerful women.