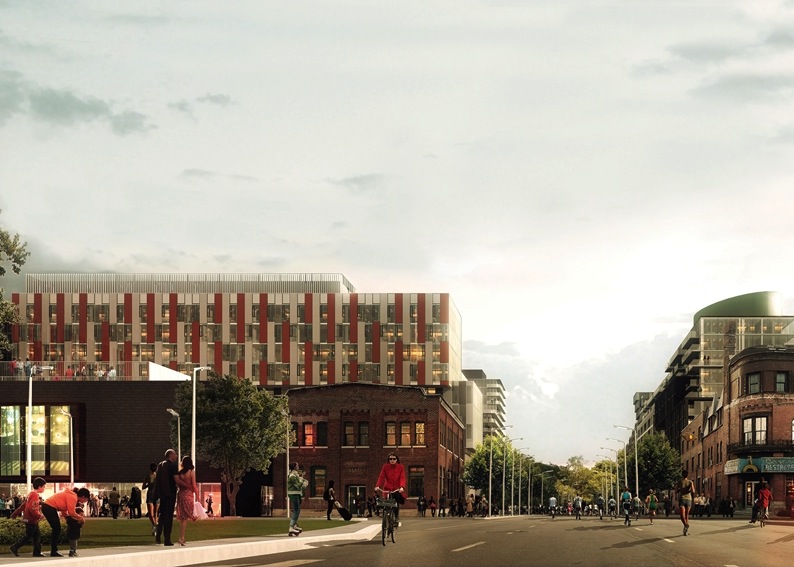 May 1, 2015

A closer look at what LiveWorkLearnPlay and Dundee Kilmer will bring to Toronto's Canary District

Article by: Monika Warzecha, Livabl

Direct Link: https://www.livabl.com/2015/05/live-work-learn-play-canary-district.html

Every new retailer and service provider coming to the Canary District is there for a reason. Earlier this spring, Dundee Kilmer announced the first seven retailers that have signed on to be part of the new community that will rise out of the Athletes Village for the upcoming 2015 Pan Am/Parapan Games.

LiveWorkLearnPlay, a real estate development and advisory firm, has partnered up with Dundee Kilmer, using their expertise in master-planned communities and large-scale mixed-use projects to find the appropriate ground floor commercial mix for the new neighbourhood in Toronto's downtown eastside.

That means Toronto favourites such as Dark Horse Espresso Bar and Pizza e Pazzi will be among the cafes and restaurants putting down roots in the neighbourhood.

LiveWorkLearnPlay's process for finding the right retailers and service-providers isn't exactly business-as-usual.

"When it comes to retailing, the traditional approach is to put a sign in the window, wait for someone to give you a call and see how it works," says Rob Spanier, Partner and Principal at LiveWorkLearnPlay.

"Our process flips that upside down because we go out and target the best-in-class operators."

That means that anywhere between five and 20 operators are approached for any given space. The process is meant to not just see which business might be successful for each space, but to ensure that they're in it for the long run. Among the key questions Spanier asks each would-be tenant is, "What is your financial capacity to not just open a new business, but to be here for the next 20 years?"
Longevity is especially important in the Canary District. While other parts of the cities have established identities and well-known cafes, bars or galleries, a new neighbourhood has to find the right retail mix right away to help ground its sense of place.
"Toronto is a city of incredible neighbourhoods. One of the goals of the Canary District was to be able to complement that sensibility in a very short period of time. These neighbourhoods have grown up over decades and we're coming out of the gates as a new neighbourhood."
The way to achieve that, in Spanier's eyes, is capitalizing on what already exists. The new community is home to the 82,000 square foot Cooper Koo Family YMCA. The space will feature youth and community activities, a gymnasium, swimming pool, an accessible green roof, and fitness studios and exercise areas.
The vision for the Canary District's retail mix is to emphasize the area's connection to the Pan Am/Parapan Games. Many of the new services will focus on health and wellness with the introduction of The Running Room, Think Fitness Studio and OpusGlow Concept Spa. Plus many of the eateries will promote healthy habits: Fuel Plus is a café offering protein shakes and smart menu options and Tabule Middle Eastern Cuisine is frequently ranked as one of the healthiest restaurants in the city.
The Canary District is also lucky when it comes to infrastructure. Aside from the new 18-acre park, Corktown Commons, sidewalks will have plenty of room for strolling and there are plans for wide promenade as well.
"The real heart of a community is the ground floor. That's where interactions take place and where people can spend time together," Spanier says.
It all adds up to a walkable, mixed-use neighbourhood where people are out in the public space.