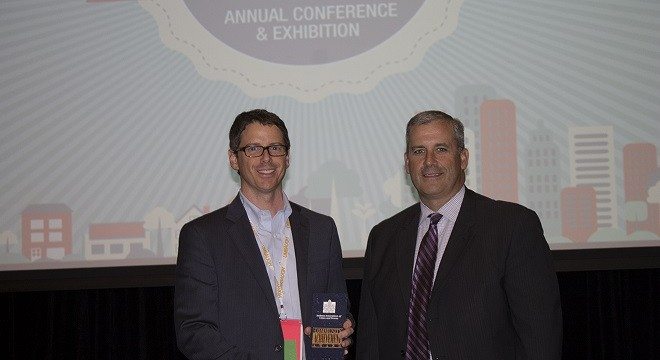 October 8, 2015

Burns Harbor Receives IACT Community Achievement Award

Article by: Region News Team, 107.1 the Z

Direct Link: https://1071thez.com/region-news/burns-harbor-receives-iact-community-achievement-award/

A Northwest Indiana town is getting statewide recognition for its community visioning process.  Burns Harbor was named a 2015 Indiana Association of Cities and Towns (IACT) Community Achievement Award winner in the less than 4,000 population category for its long-term development plan.

"The town is incredibly honored and grateful to IACT for receiving this statewide award," said Town Council member and Redevelopment Commission President Gene Weibl.  "Burns Harbor is a small and relatively young town. Yet the passion and vision of our town's people have led us through some difficult times. From our dependency on solely industry to the actuality of total financial ruin as most towns faced in the 2000s — our town is currently evolving and now starting a new chapter towards development and economic sustainability. Truly, the story of Burns Harbor is only just beginning."

Burns Harbor was born out of the growth of Bethlehem Steel in the mid-1960s. After the company, which was the town's largest taxpayer and once America's second largest steel producer, filed bankruptcy in 2001 thereby relieving the corporation from financial obligations including property taxes to be paid to the town, the community lost 80 percent of the annual tax revenue. Town officials say Burns Harbor began to recover from the loss in the mid-2000s.  In 2014, Burns Harbor named real-estate development and advisory firm LiveWorkLearnPlay (LWLP) to provide strategic guidance in long-term economic development and town identity.

"When a community goes through a time of great challenge or change, that's when the rubber meets the road. Burns Harbor has seen its fair share of challenges in recent years. Rather than retreat, they have responded with enthusiasm and commitment to emerge better than ever. Their strategy of improving the overall quality of life in the town is exactly the kind of modern thinking municipalities need in order to succeed in today's competitive economy," said IACT Executive Director and CEO Matt Greller said.

The town received its award during the IACT Annual Awards Luncheon, presented by Umbaugh, Wednesday, Sept. 30 at the 2015 IACT Annual Conference & Exhibition in French Lick, Indiana.  To view the full narrative of Burns Harbor as submitted to IACT during the award nomination process, visit the Community Profile page on the town's website at www.burnsharbor-in.gov/202/Community-Profile. A celebratory video highlighting the town is also available on the Community Profile page and at https://youtu.be/TQt64UeAfwc.