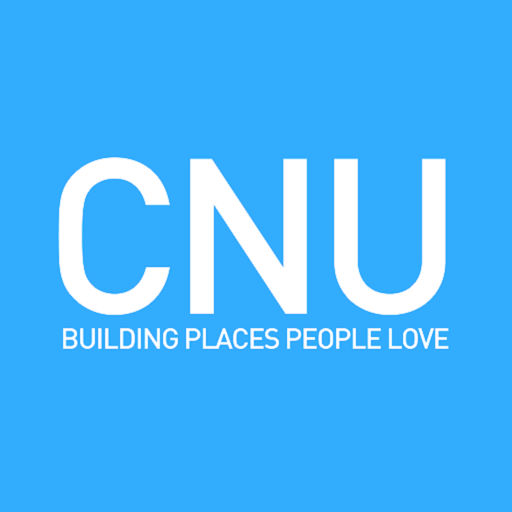 September 1, 2008

Making town centers work for businesses and people

Article by: ROBERT STEUTEVILLE, CNU Public Square

Direct Link: https://www.cnu.org/publicsquare/making-town-centers-work-businesses-and-people

Why do some new urban town centers fail to thrive?

Is it because they're not designed with the right sizes of shops in the right locations? Is it because the streets are too straight and not sociable enough? Is it because not enough time was devoted to attracting the best mom-and-pop operators?

According to the Montreal-based consulting firm Live Work Learn Play LLP, it could be all three.

For nearly four years, LWLP has been working with developers of centers in Monterey County, California; the Town of Mansfield, Connecticut; and elsewhere to make sure that the next generation of new urban centers is as convivial and successful as it can be.

The firm has also consulted with municipalities such as Newburgh, New York; Boca Raton, Florida; Norfolk, Virginia; and Irvine, California, on plans for parks, economic initiatives, and other community improvements. In July, near LWLP's offices in Old Montreal, the firm conducted a four-day Seaside Institute "advanced program in mixed-use planning and development" for planners, developers, financiers, and public officials from the US and Canada.

"We are extreme sociologists," says Max Reim, principal of the firm, which collaborates with Urban Design Associates (UDA) of Pittsburgh and Duany Plater-Zyberk & Co. (DPZ) of Miami and which has another new urbanist firm — Leyland Alliance of Warwick, New York — as a silent partner. "We want to truly understand how people behave on the 24-hour clock."

"You need to plan for rituals in people's lives — bike rides, Sunday breakfast, working out," Reim argues. "The rituals give you community pride and personality and a great sense of place. We ask people what are their daily, weekly, monthly rituals. What kind of infrastructure do they need?"

"We start executing these rituals two years before anything gets built," he says. "If there are 200 birdwatchers, we will right away carve a trail system. For bicycle rental, we will set up a structure. We'll create a bike club of that development, a birdwatching club of that development." People being creatures of habit, soon they will become attached to the place.

In preparation for the start of Storrs Center, a mixed-use center that Leyland Alliance is developing adjacent to the University of Connecticut's campus in Mansfield, "we interviewed 4,000 people at UConn," Reim says. There were two years of outreach to "everyone from the janitor to professors" — through public meetings, two-way Web communications, focus groups, and individual interviews, Reim says. In some instance, the firm asks permission to film a person for two weeks.

Finding distinctive merchants
"Most developers don't want to work with mom-and-pops," says Rob Spanier, who handles business development for the 10-person firm. Spanier and Reim earlier worked for Intrawest, a resort development firm that built a meandering, yet intimate town center in Tremblant, Quebec, a skiing center 90 miles northwest of Montreal.

"It's more work," Spanier says of dealing with small local retailers. "They don't always pay attention to the rules."

The upside is that when interesting, high-quality local operators are assembled, the center becomes a destination that people seek out and return to, Spanier says. Tremblant, which includes living spaces, hotels, restaurants, and unusual stores — such as a shop where customers decorate pottery and have it kiln-dried by the shop owner, a former schoolteacher — has become the gathering place for its region.

For the 40,000 sq. ft. of retail that will be the heart of the East Garrison project at the former Ford Ord military base, LWLP sent one of its staff members — Ryan Bloom — to live in the Monterey area for eight months, lining up local businesses that would set East Garrison apart from ordinary shopping centers. "His whole job was relationships," says Ian Gillis, a partner in the California project.

Bloom got to know who was running the best coffee bars, bike shops, delis, restaurants, and night spots in the area. He concentrated, he says, on "the best of the best local concepts and operators. Some had only one concept; some were multiple-location operations. We sought out concepts within about a 100-mile radius. In certain cases, we will look further to find the perfect concept. We looked at restaurants in France and nightclubs in L.A. for potential fits at East Garrison."

Near the end of the process, individuals looking to open businesses in East Garrison sat in the same room with two, three, or four of their immediate competitors — those in the same specialty who were interested in obtaining a lease. "We create that slight level of competition to make sure they are giving us their best," Bloom says. "The process is really designed to create ambassadors" for the project.

At East Garrison, the commercial tenants are now on hold. "The whole project is going to be mothballed for at least a year because market conditions in California are so dire," Gillis reports. He expects that many businesses that expressed interest in opening shops will follow through when the buildings are ready. "They got intrigued with the whole story of East Garrison," he says.

Mike Watkins, for many years a town planner with DPZ and now an independent consultant in Gaithersburg, Maryland, concluded after visiting LWLP's projects: "The first principle is that it's about people — the people you are serving, whether you are a bookseller, a parks director, etc."

Designing for experiences
Depending on the scope of its contract, the firm often involves itself in the planning of the center, the design of buildings and outdoor spaces, and governance. "One of the challenges in New Urbanism," Spanier says, "is that the town center is supposed to be the high point of the community, but it is not being thought about in as much detail as the width of roadways or connections to residential."

Streets and passages should be designed so that there are very few straight shots, LWLP personnel believe. Reim advocates small deflections in the streets, like those in Old Montreal. At frequent intervals, a focal point or an interesting detail is introduced. Phyllis Bleiweis, executive director of the Seaside Institute, has noticed that an LWLP project is typically "very engaging — there are nooks and crannies, secret places to discover."

There's a particular emphasis on making the first 30 feet above ground-level appealing. "That's where life happens," Reim says. "Ninety percent of people don't look up." Hanging flower baskets, awnings, and patios for outdoor seating help to set the scene, Reim observes. At Tremblant, amphitheaters and play spaces have been positioned to create activity nodes along circulation routes.

A town center may be planned as subneighborhoods, with restaurants, home goods, and other uses in different areas, says developer Robert Turner, who is talking with LWLP about having the firm help plan the next section of the Habersham development in South Carolina.

Gillis says he learned the importance of giving a restaurant more than one terrace, visible to each other. "They call it 'dueling terraces,' " he says. "People like to watch each other."

At East Garrison, LWLP conducted a sun and shade study. Restaurants tend to be placed on the sunny side of the street, with offices rather than living quarters above (alleviating conflicts over noise and odors). Community-serving retail (bank, deli, flower shop, coffee shop) and interesting things that don't need a terrace may be on the shady side of the street, with housing above. Which uses are next door is important. A wine shop would work well next to a cheese shop or perhaps a bakery. A chocolate shop should get a shady exposure.

Establishments that serve alcohol don't need conspicuous locations, Spanier says. "People who want it will seek that out." A café often benefits from being where the sun rises, with a small outdoor space for individuals "seeking a quiet little nook in the morning."

Virtues of small interiors
Interiors should be designed to meet the needs of a particular tenant or type of tenant. This allows them to be smaller, which helps make the rent affordable. While leading New Urban News on a tour of Tremblant, Spanier cited the large volumes of trade that shops with tiny interiors capture. Eating places have much of their seating outdoors, on patios. These can double a business's effective space while activating the public realm. "You can never have too many patios," says Reim.

In a city or town where the urban and building structure is already set, fixed windows on the fronts of some restaurants and shops may be replaced with accordion or removable windows. "We want to bring the inside out and the outside in," Reim observed as he walked the narrow streets of Old Montreal. "We want to blur the lines of the uses and the spaces."

By keeping the interiors small, a development can maximize the number of attractions. The 40,000 sq. ft. of commercial space at East Garrison are expected accommodate 33 businesses. An interior "could be as small as 300 sq. ft.," says Keith McCoy, a partner in East Garrison.

This time-intensive approach costs a bit more but is worthwhile, McCoy says. Gillis says it "helped us not make a lot of mistakes" and will produce a more efficient and presumably effective design.

LWLP is beginning to work on the town center of the Mueller airport redevelopment in Austin, Texas, and development at the Presidio in San Francisco.

"The US has been reverting to 'smaller is better,'" says Reim. He predicts that walkable places are the wave of the future and that more resorts will follow Tremblant's course — constructing centers with personality, where people can find many things close at hand.