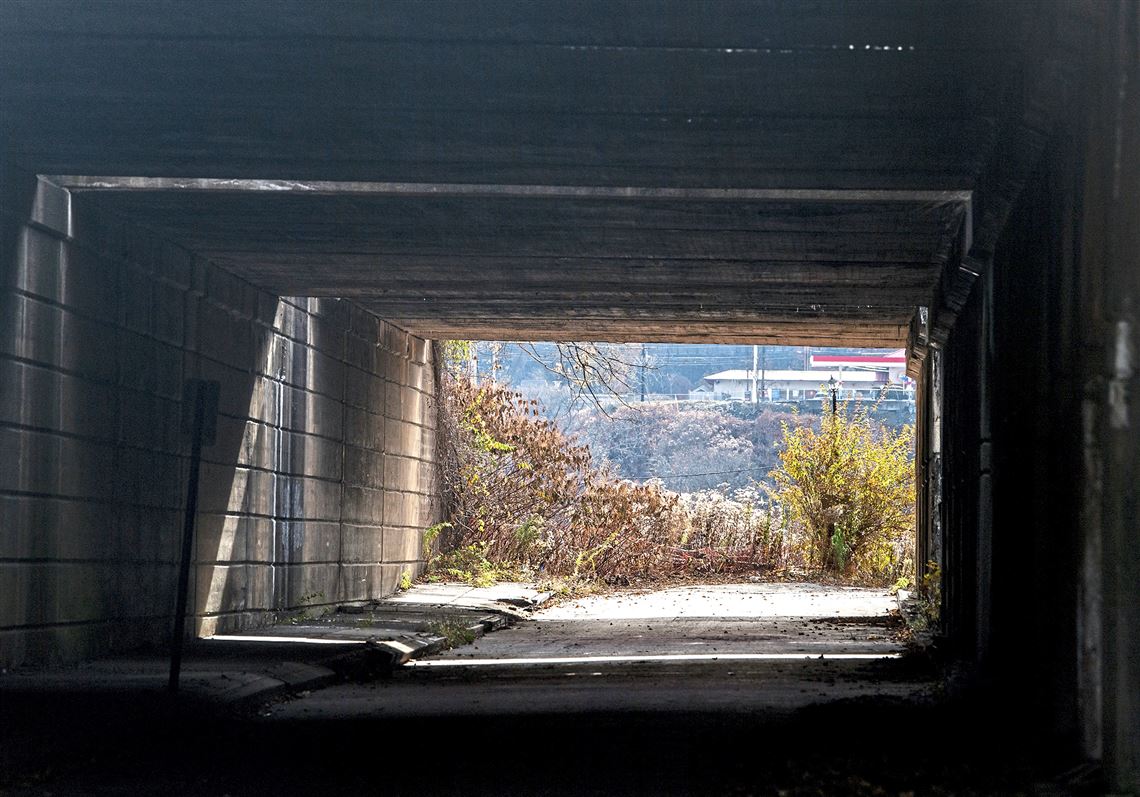 November 21, 2021

Neighbors meet in Sharpsburg to plan riverfront park

Project: Allegheny Shores – Allegheny County, PA

Live Work Learn Play is working with The Mosites Company to help transform Allegheny Shores, 60 acres of former industrial property spanning 1.5 miles of riverfront shoreline, into a regional destination. This transformative site will be home to a mixed-use wellness community with a range of intergenerational housing options, an activated waterfront village, extensive shoreline park and trail system, and innovation zone. The project will celebrate the character of Greater Pittsburgh by creating diverse neighbourhoods, vibrant civic and cultural life, and with a focus on health, well-being and environmental sustainability.

Direct link: https://www.post-gazette.com/local/north/2021/11/29/Neighbors-Sharpsburg-plan-riverfront-park-allegheny-river-development/stories/202111220108

Affordability, access and assorted options for fun are the must-haves touted by Sharpsburg residents attending the second meeting held by Sharpsburg Neighborhood Organization on its plans for a park along the Allegheny River.

But it's going to be much more than a park. For six years, the borough and its partners have worked to get funding to purchase sites along the riverfront while real estate developer The Mosites Co. also has worked to acquire an old restaurant and marina as well as a brownfield site.

The borough has picked up partners along the way including Live Work Learn Play and Kittleson and Associates to contribute to improving sites in a way that fits with the neighborhood. Plans are to build housing and commercial sites along the mile-and-a-half stretch of overgrown property between the river and Freeport Road in Sharpsburg.

Currently, plans are for the 19th Street intersection to become one access point while the James Sharp Landing at 13th Street will be the other. What ends up between these two points is a matter of planning, funding and public input.

SNO brought together its own team of residents and experts for only the second time this month at the Roots of Faith, the Sharpsburg site of Faith United Methodist Church. It was the first time Roots leaders welcomed people into their Freeport Road storefront. COVID-19 had closed such indoor gatherings and affected progress on the project for a while.

Timing worked out in a way because it was less than a month after neighboring Etna Riverfront Park opened to bikers, hikers and water sport enthusiasts. Like its neighbor had a decade earlier, SNO brought together its own team of residents and experts to continue plans to connect the community with the Allegheny River.

In welcoming the group of about 100 to the meeting, Brittany Reno, executive director of SNO and Sharpsburg's newly elected mayor, talked about the group's goal. Artists' renderings showed possibilities, calling the area Allegheny Shores.

"Expanding the riverfront park across the length of town and adding in the trail connection to the Three Rivers Heritage Trail and beyond is a critical piece of the Sharpsburg Community Vision Plan," Ms. Reno said. "Across the board, people here want better, safe access to recreational opportunities on the river, including a walking and biking trail that will better connect us to nature and the rest of the region as well as offer a way for us to welcome more visitors into our local business district."

Steven Mosites and Susan Bicket of Mosites spoke about their plans for a mixed-use development of 47 riverfront acres along the Allegheny that will begin in Sharpsburg and run through Aspinwall and O'Hara.

Richard Martz, partner and principal of Live Work Learn Play, a Canadian real estate development and advisory company, said he was happy to finally be able to cross the border to meet with community leaders and residents face to face. He had missed the first meeting, which was held on site on Sept. 29 at the riverfront because of COVID restrictions. In fact, the second official meeting was also only the second time in two years that a group was permitted to gather indoors at Roots of Faith Ministry Center on Freeport Road.

Many of the concerns raised by those attending included property values and taxes increasing, similar to what has happened in Lawrenceville and the East End. All of the stakeholders and residents want Sharpsburg to remain affordable and attainable for everyone. Mosites' Ms. Bicket said housing plans are for inclusive, diverse and multigenerational structures among the traditional housing.

Ms. Reno ran on the platform that Sharpsburg is for Everyone.

"Most of our residents, from seniors to young families, are renting," she said. "We definitely want to have affordable housing on site."

Community leaders have worked with local nonprofit Rebuilding Together Pittsburgh before to help people stay here and open up more opportunities, she said.

"We have a lot of work to do and that work has already started." she said.

The housing will be an extension of Sharpsburg and maintain the town's intergenerational character.

"There's going to be something for everybody here," Mr. Martz said.

And because some of the development planned for the riverfront includes new businesses, steps will be taken to ensure that none will compete directly with existing businesses along Freeport Road, many of which are new to Sharpsburg themselves.

Residents spoke of the impact construction will have on the town. Most said they hope it will be managed carefully and that the work addresses flooding problems that have plagued the low-lying town for decades.

Additional parking in the new development was another need seen by attendees. Existing parking is currently in short supply.

The Sharpsburg Vision Plan includes enhancing the 19th Street entrance to the park, making it safer to access.

Meanwhile, the James Sharp Landing at 13th Street, which already includes existing public access to the river as well as a private marina, will become the gateway to the development. Both areas will benefit from new green spaces as well as gathering spaces for visitors.

Working with SNO on this project is Laura Ahramjian, senior planner/urban designer, of Kittelson & Associates, a national engineering company that focuses on transportation. She spoke of the plans to create connections to town and access from Route 28 through Sharpsburg.

The one main road could have parallel parking on each side, she said, and an autonomous electric shuttle bus that will stop at the park's planned mobility hubs that will include bike and scooter rentals, places to drop off people and kayaks, and a hub for those using ride hailing services.

Wade Walker, a senior principal engineer at Kittelson & Associates; Roxanne Acquaro, a genetic counseling supervisor at UPMC Children's Hospital of Pittsburgh and local homeowner; Sharpsburg Councilman Brad Truman; Matt Briley, SNO environmental programs coordinator; Kayla Portis, recently appointed as council's first Black council member and a fifth-generation resident of Sharpsburg; and her uncle Ernie Smith were among the approximately 100 attendees at the meeting. They were just one group who sat together at the same table, sharing ideas and concerns for the plans.

"It's mind blowing to see the drawings," Ms. Portis said. "Just imagine what we can do to have something for everyone."

She said she and her family enjoy biking from Millvale Riverfront Park to Pittsburgh and enjoy the water steps along the route near the stadiums. She suggested something similar for the 19th Street entrance, along with space for river festivals and other outdoor events.

Mr. Smith, 64, said Sharpsburg has been the same as long as he could remember.

"This is the most exciting I've ever seen in my life," he said. This is a great thing. It's going to bring big changes to this town."

Mrs. Acquaro said traffic is a real concern for her. She takes Route 28 to work every day and said the plans to get drivers on the highway without driving through the community would be wonderful. But she's still concerned that bringing more residents could lead to overcrowding at her children's school, Kerr Elementary, which was recently rebuilt by Fox Chapel Area School District based on older population studies.

"It's smaller than the original," she said. "We have a lot of kids down here. The school district better be ready."

Mr. Troutman said he's eager to see Sharpsburg work with a local landbank that caps property appreciation by holding the land upon which homes are built and leases the property.

Community members brainstorming together at the other tables shared some ideas, like a dog park, and amenities such as a veterans memorial. They also suggested community gardens with space for egg hunts and tree lightings, bocce ball courts to honor the many residents with Italian heritage, and the newest sports craze — pickleball courts.

The residents at Ms. Reno's table wanted to be sure no chain restaurants would be allowed, only local small businesses like the ones along Freeport Road. A local grocery store and pharmacy are needed, some said. And a suggestion was made for permeable pavement to help with flooding.

As the evening wound down, Ms. Reno reminded everyone that the next meeting will be held virtually in December at riverfront@mosites.net.

"That way more people can attend," she said.