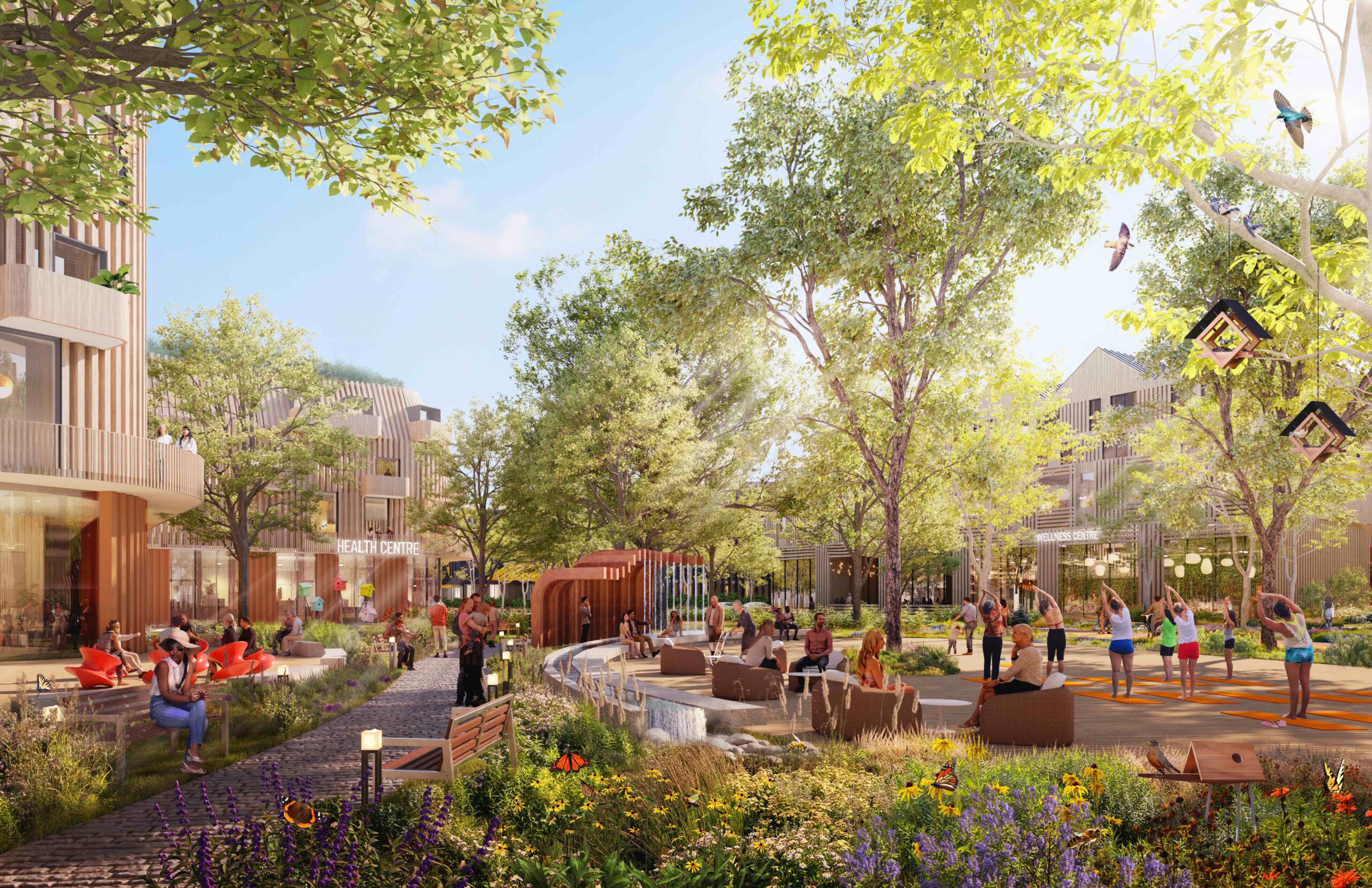 July 26, 2023

Ontario is getting an entire village dedicated to health and wellness

Source: blogTO

Project: The Poplar Regional Health & Wellness Village, Collingwood, ON

Live Work Learn Play is working with a private landowner to co-master develop, envision and deliver a complete health & wellness community on 130 acres of vacant land in the heart of Simcoe County in Collingwood, Ontario, Canada.

Direct link: https://www.blogto.com/real-estate-toronto/2023/07/poplar-health-and-wellness-village/
Health fanatics in Ontario might one day get to live in a village entirely dedicated to wellbeing, with a vast expanse of land near
Collingwood

set to be transformed into a massive health and wellness community.

The proposed development of 130 acres of under-utilized land in the heart of South Georgian Bay was revealed last spring in a joint partnership between Di Poce Management Limited and Live Work Learn Play (LWLP).

Touted as the province's future "base camp" for innovative health and wellness, The Poplar Regional Health & Wellness Village's vision is to become a fully integrated, environmentally-friendly, and vibrant mixed-use village.

There will be seven interconnected districts in the community, which will include everything from a sports medicine centre and an education district, to a biotech and innovation district.

2,200 residential housing units are slated to be built, and residents will have access to 19 acres of environmentally-protected green space. Poplar Health & Wellness Village will also have a focus on elderly residents, with a multi-generational district for aging-in-place.

A 5-km year-round multi-use trail will run through the community, with a new regional transportation hub being builtto increase connectivity and access to the village.

At just 90 minutes north of Toronto, the Poplar is expected to attract employers and create jobs, generate positive economic impacts, and create attainable housing for the Collingwood and Simcoe regions.

With $2 billion being invested into the project, there is no forecasted completion date just yet. However, it's since received support from the Collingwood Council, and you can follow along on their website for updates.