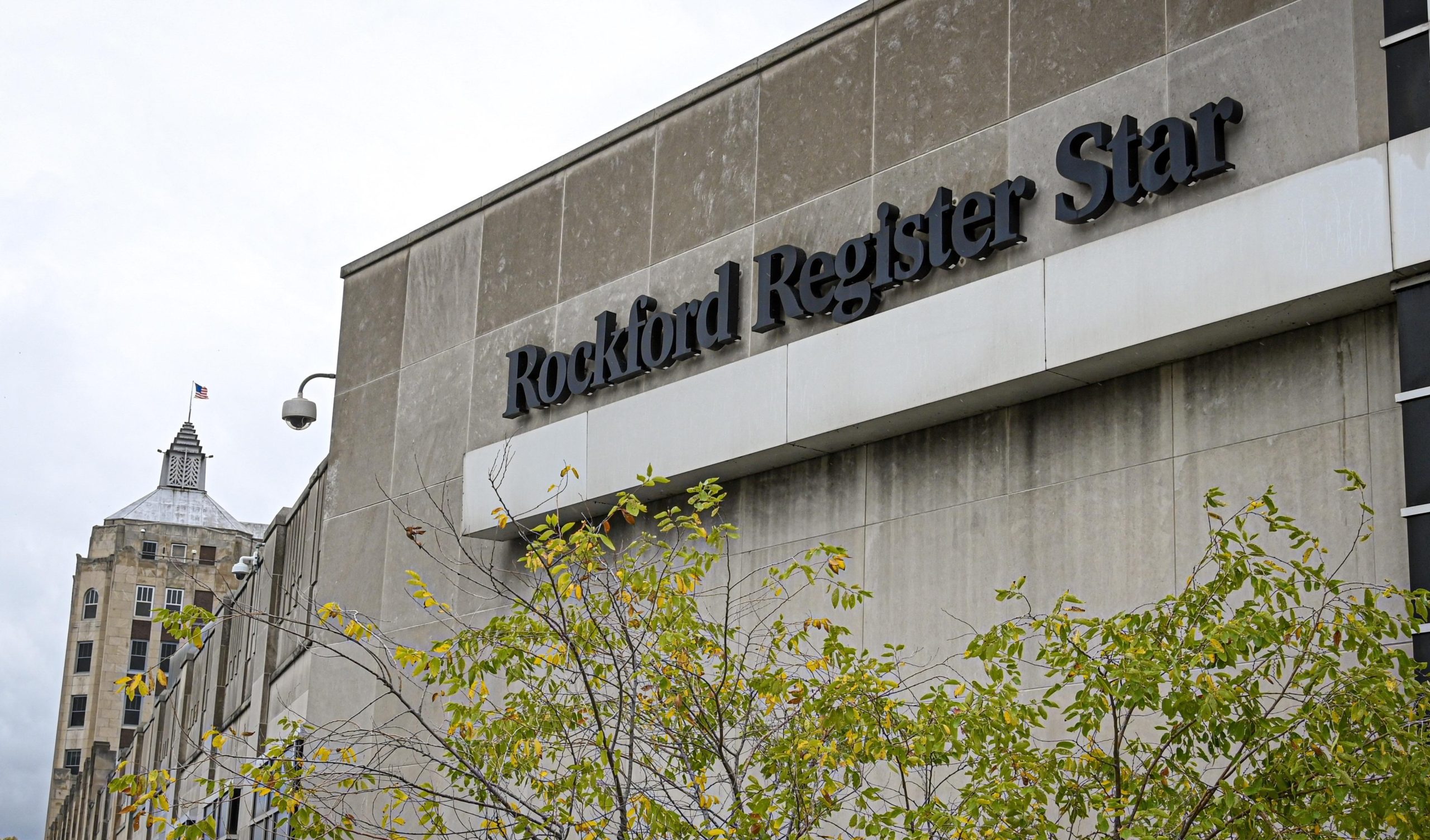 October 18, 2019

Our View: Rock Valley partnership with RRStar fills critical community need

Article by: The Editorial Board / Rockford Register Star

Direct Link: https://www.rrstar.com/opinion/20191018/our-view-rock-valley-partnership-with-rrstar-fills-critical-community-need

Let's not lose sight of the region's most glaring need: skilled workers for the 21st century economy.

Employers want those workers now. They've been complaining for years that they need skilled workers to fill the jobs being vacated by retiring baby boomers. They've told anyone who would listen — elected officials, civic leaders, journalists — that if they can't get those workers they might have to close up shop and go elsewhere.

Those employers are tired of waiting. That's why Rock Valley College officials made the right move in pulling out of a deal with the city of Rockford and instead agreeing to lease 100,000 square feet of the Rockford Register Star News Tower.

Rock Valley plans to house its Advanced Technology Center in our building, which means it's abandoning the Colman Village campus plan. Under that plan, RVC was supposed to anchor a complex with office and industrial space for start-up companies, residential lofts, retail and restaurants, and a medical clinic in a park-like college quadrangle setting.

It was an ambitious, game-changing plan, a potential home run for an area of the city that needs revitalization.

But as the Washington Nationals showed us on their way to the World Series, singles and doubles work well, too.

The Editorial Board was a big supporter of the Colman Village project, but the complex financing needed to achieve the Colman Village dream proved elusive, with no guarantee the money will ever be available. At the same time, the sense of urgency surrounding the Advanced Technology Center has been growing.

It's unfortunate that there will continue to be a blighted hole in southwest Rockford, but the move of RVC operations to the News Tower will continue the downtown resurgence that has been going on for the past decade. We hope the ripple effect will spread to the other side of the river and beyond.

For that to happen, however, the city must develop an infill strategy for southwest Rockford and other areas of the city that are plagued by huge, empty buildings.

Infill is addressed in the city's capital plan, but we think it is such a critical issue that it deserves a separate, specific, complete plan to fill the eyesores that are prevalent in just about every area of the city.

In 2009, Rock River Development Partnership paid $200,000 to a Montreal consulting group — Live Work Learn Play — to come up with an executable strategic plan. That plan was used to revitalize what had been a dying downtown. We see the results a decade later.

Every day, we see dozens of students, young and not-so-young, get off a bus and walk to our building to attend classes on the second floor. Rock Valley signed a 10-year, $150,000-a-year lease with the Register Star in 2015. The new deal for 100,000 square feet supersedes the previous agreement.

The easy access to our building has helped many first-generation college students. The ability of those students to improve their economic well-being will help not just them, but will lift up the entire community.

The energy those students bring to our building — to the entire downtown — is infectious. Bringing more students here will kick downtown into an even higher gear.

The proposed deal preserves an iconic Rockford building and, more important, an institution in the Register Star that is a cornerstone of civil society in the region.

We no longer need eight floors to do that. Technology allows us to work from anywhere, but we still need to have a home base, although not as big as it used to be. We've been proud that the base has been downtown for so many decades and relish the fact that we will continue to be here.

Yet the greater good is supplying the companies that call our region home with the workers they need to be successful. Rockford can't be a great community, it can't reach Transform Rockford's goal of being a top 25 city, unless employers have the proper workforce.

Rock Valley's Advanced Technology Center is the vehicle to do just that.